NemesisMatch
We are so excited to be launching NemesisMatch. You have until Monday, December 21st at 11:59 PM to fill out NemesisMatch…. and maybe meet the Jerry to your Tom, the V*ldemort to your Harry, the graduate student workers union to your President Bollinger.
You can take the quiz below, or take it full screen by pressing "Launch NemesisMatch" or pressing here.
NOTE: If you are on a mobile device, take NemesisMatch here or by copy & pasting: https://bit.ly/nemesismatch.
---
Follow @NemesisMatch on Instagram for updates: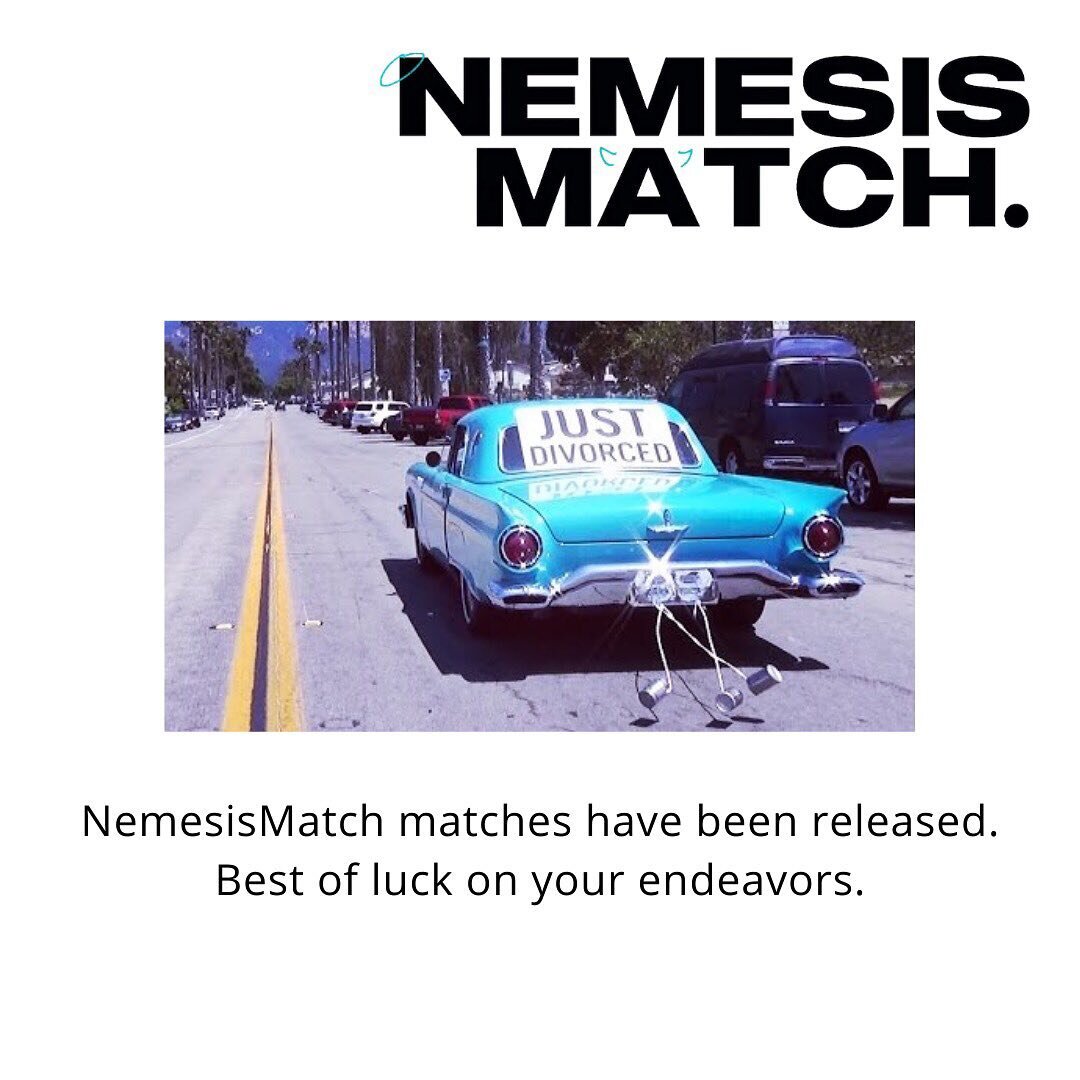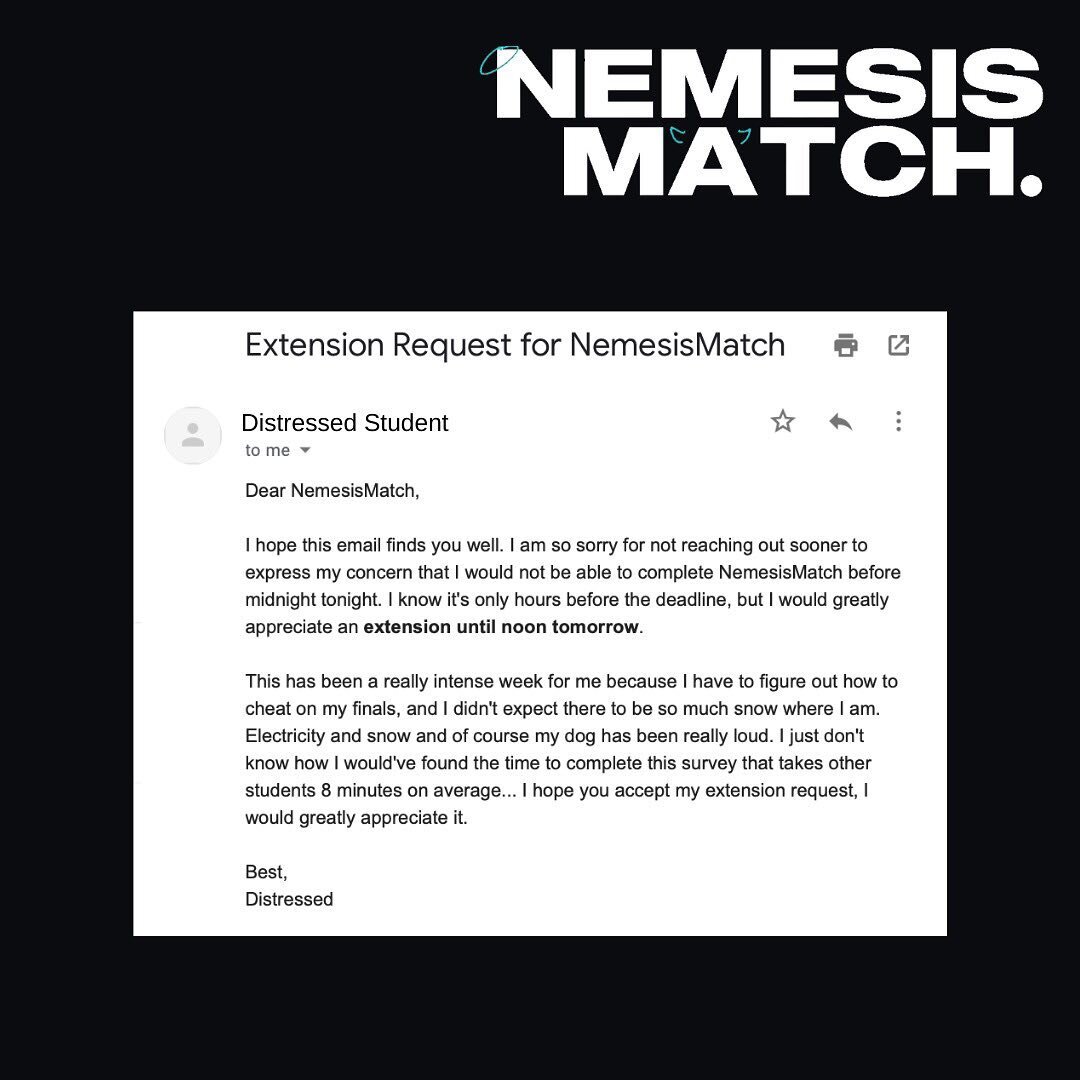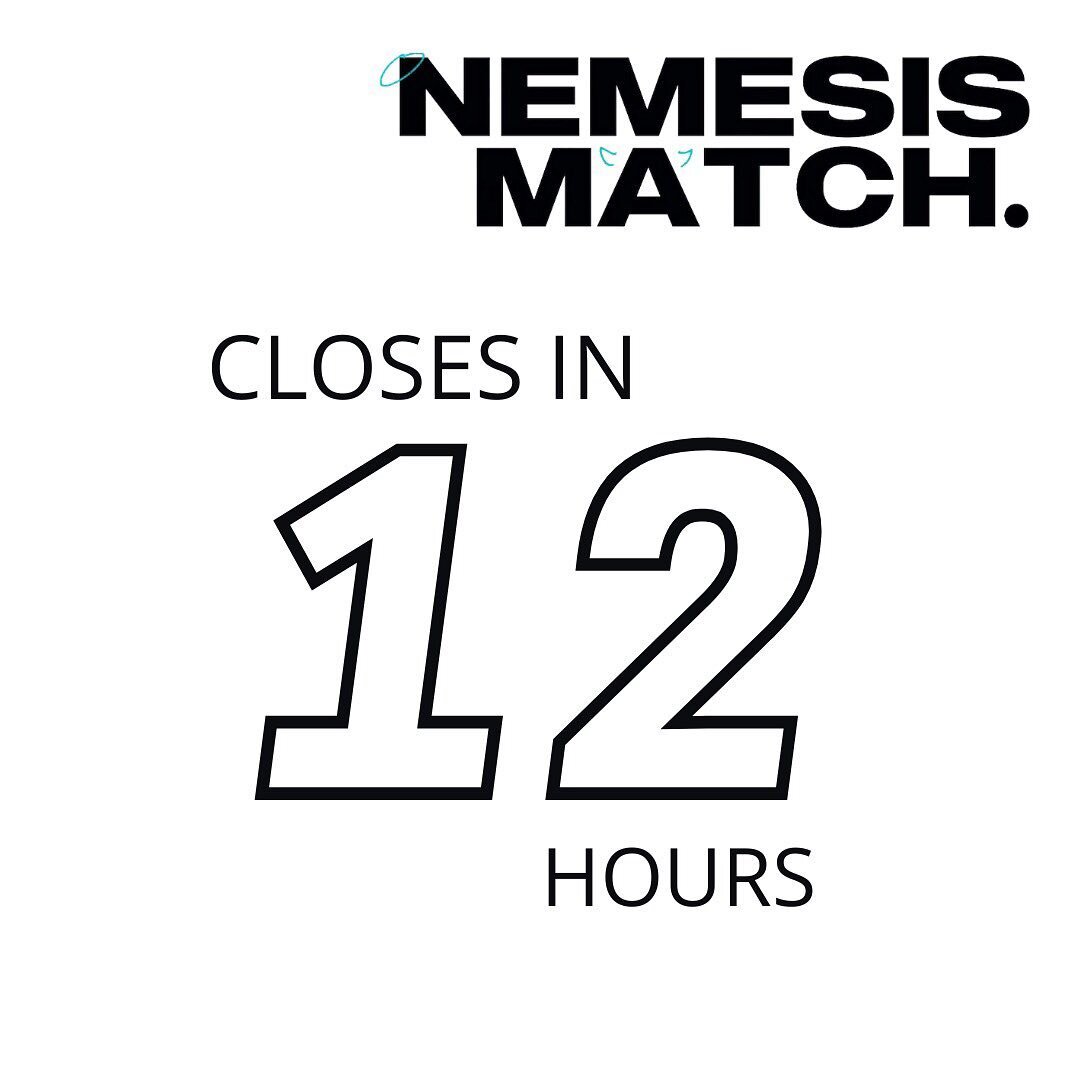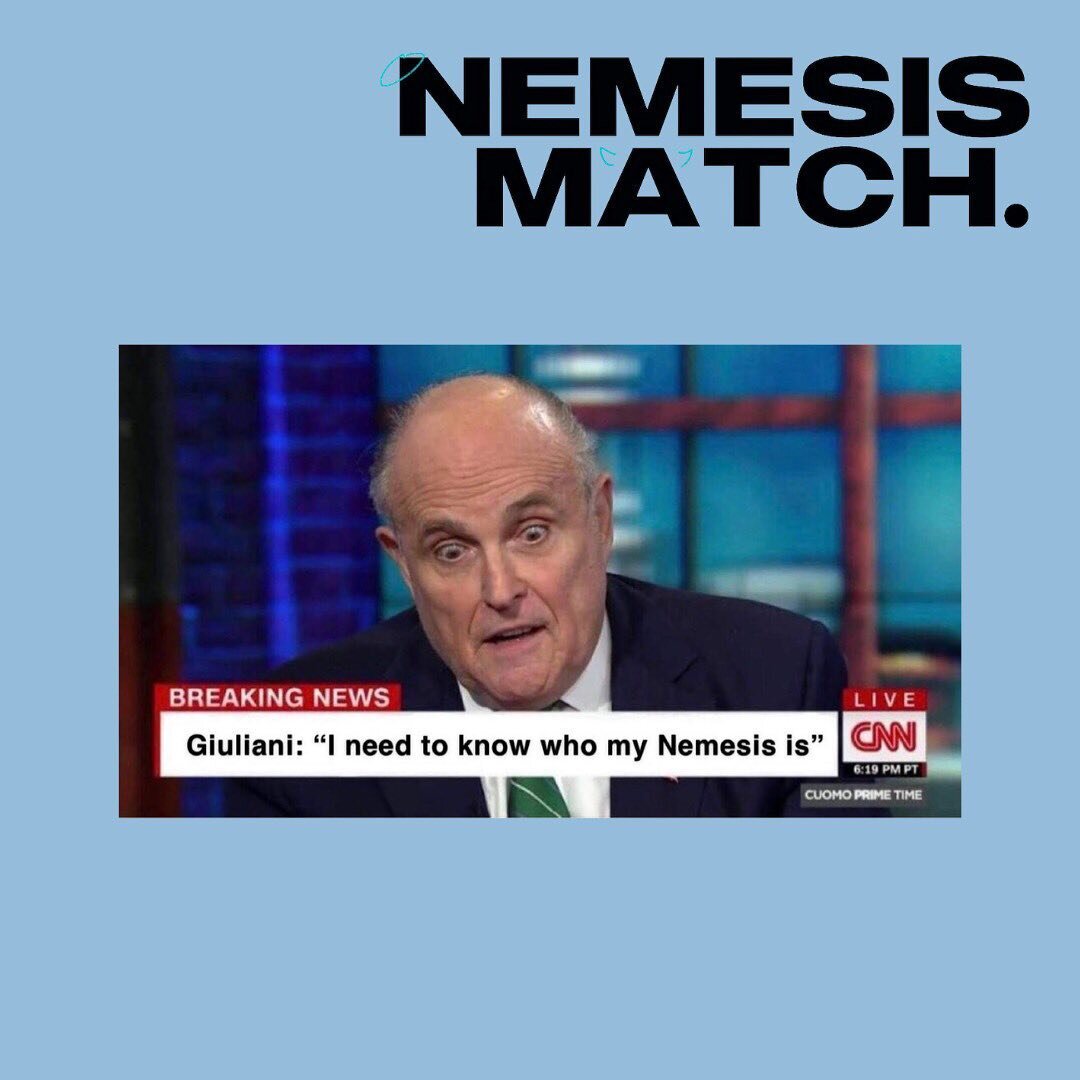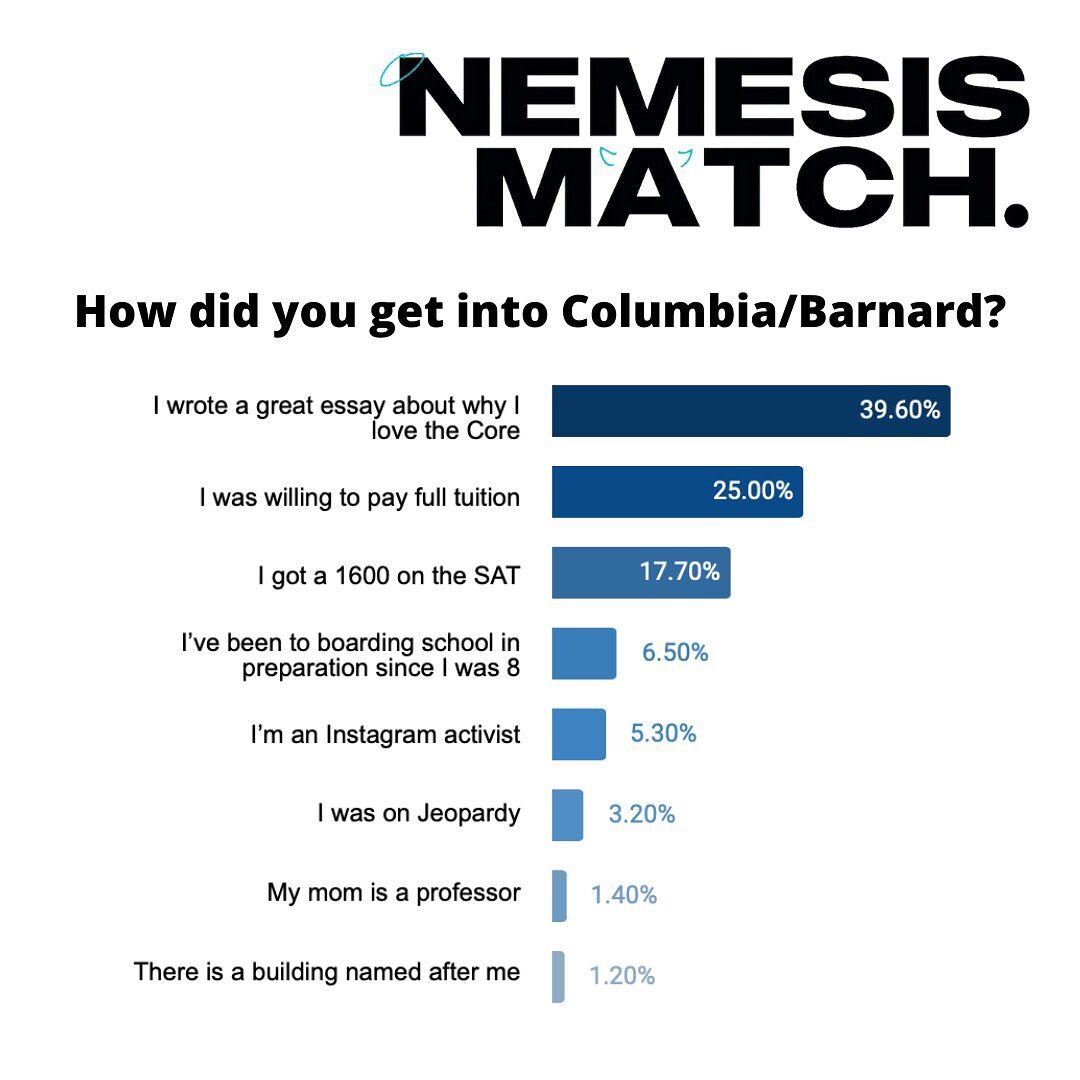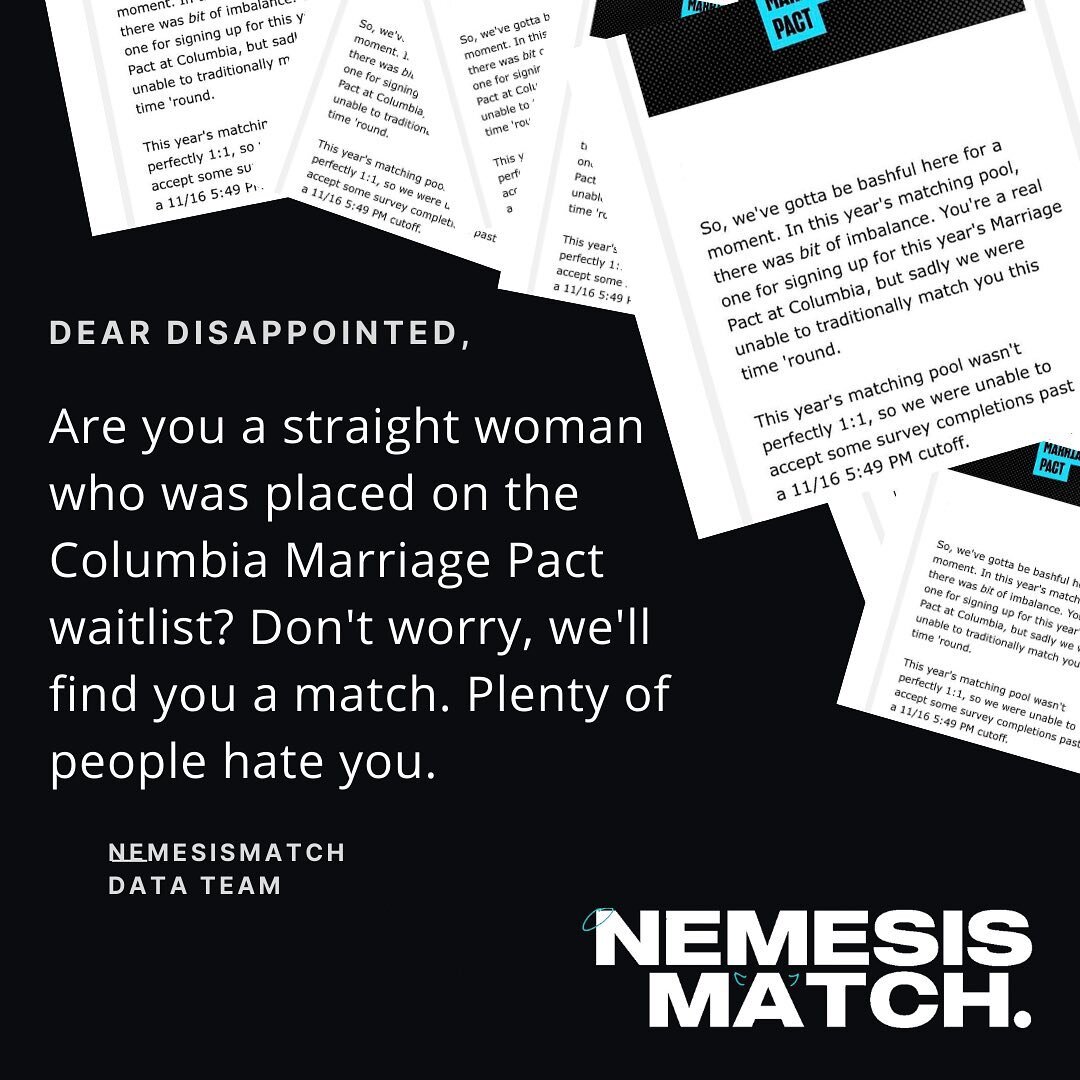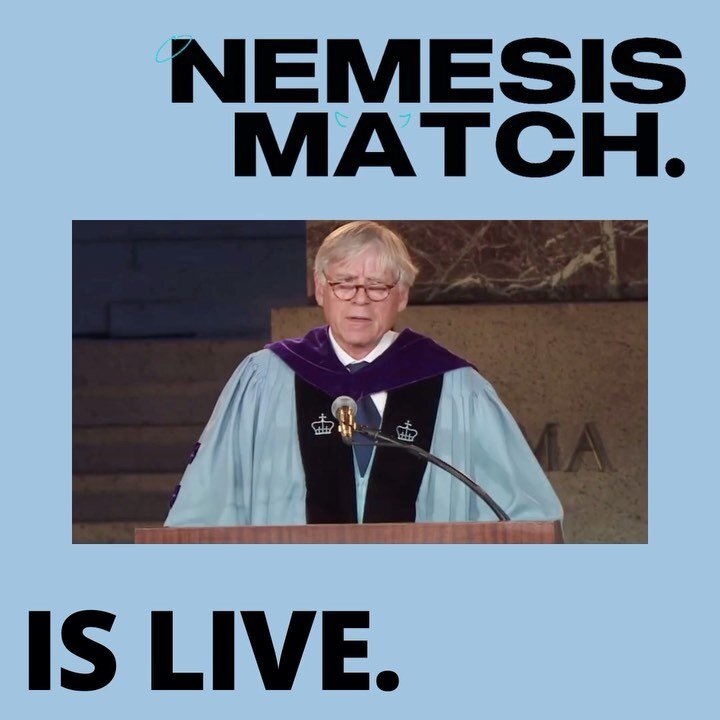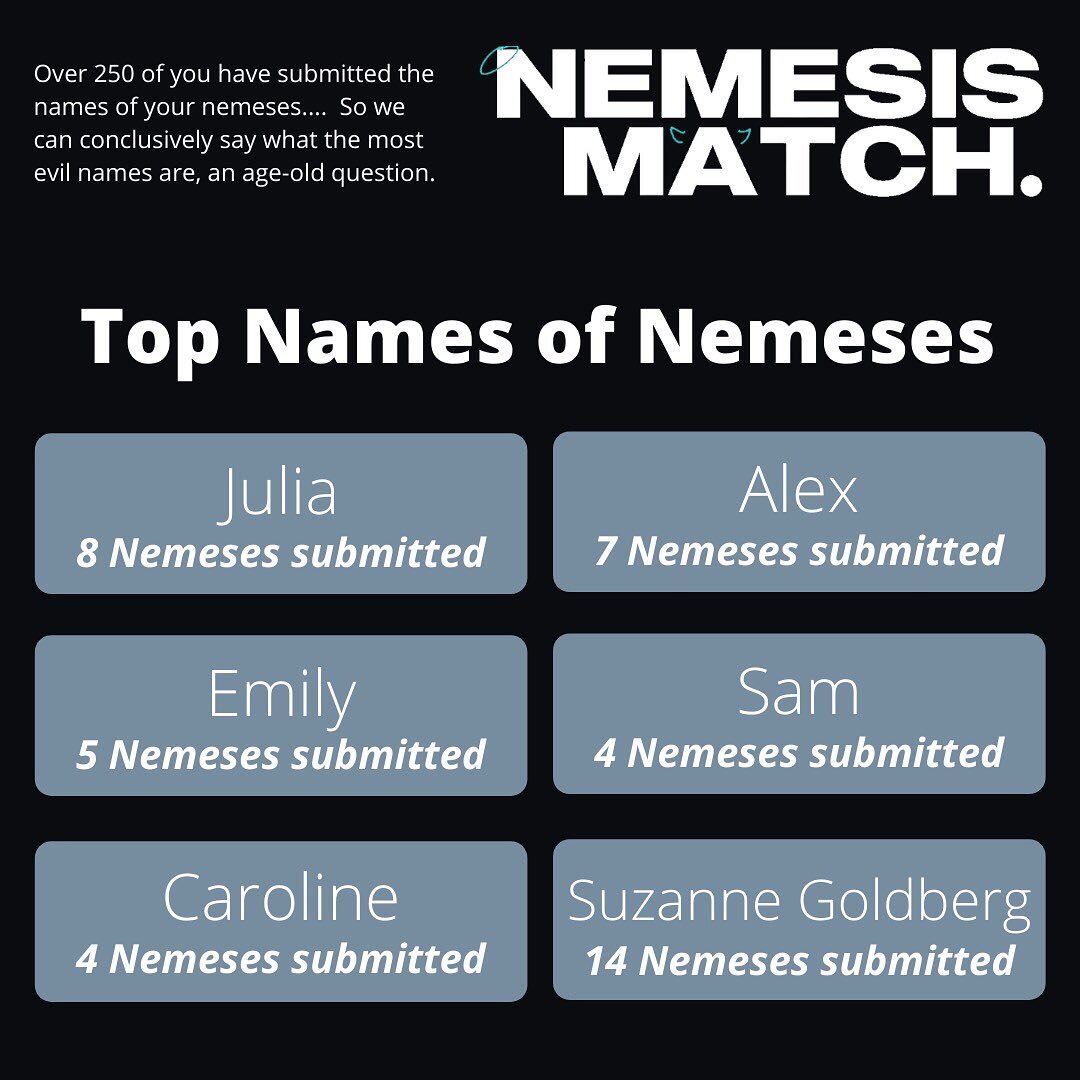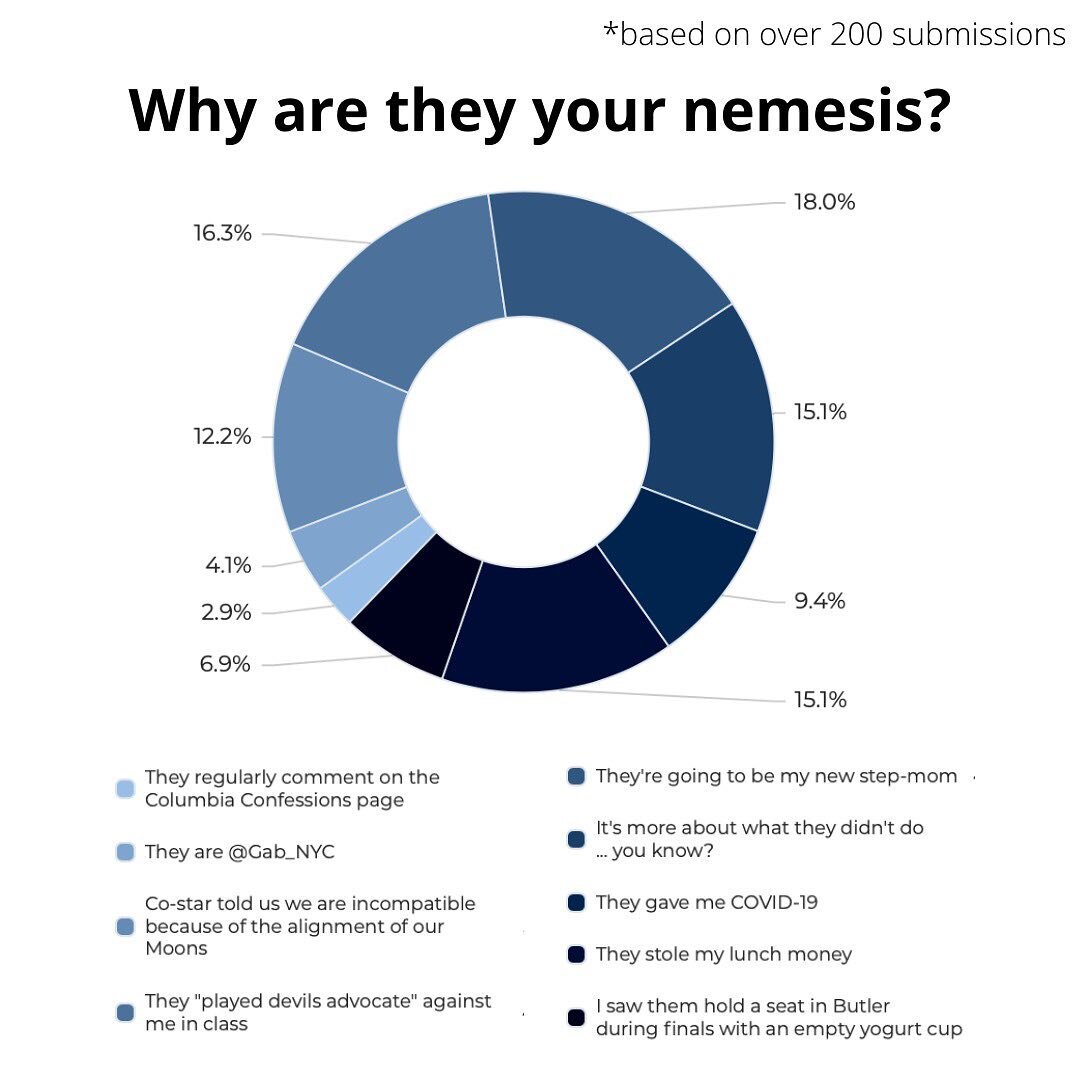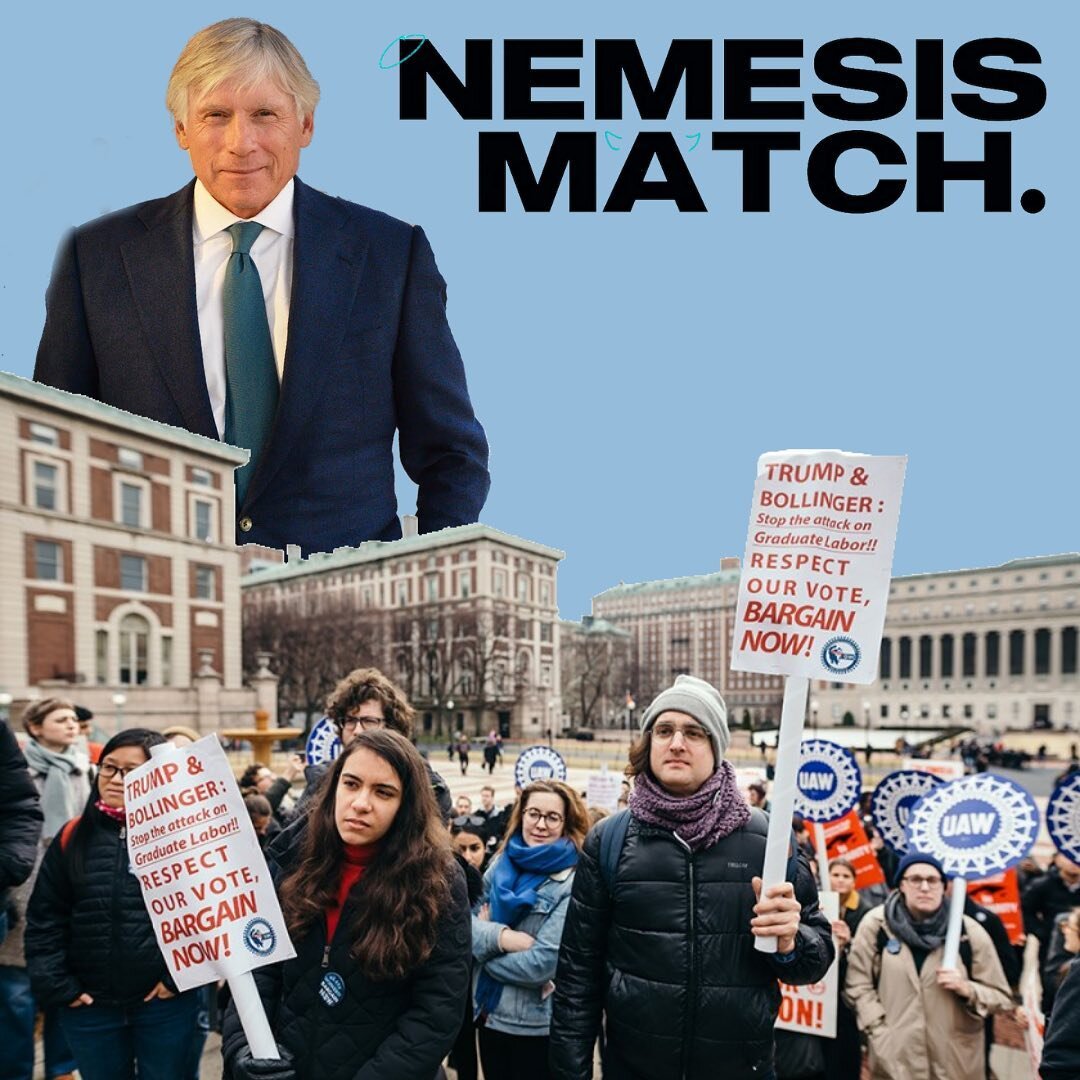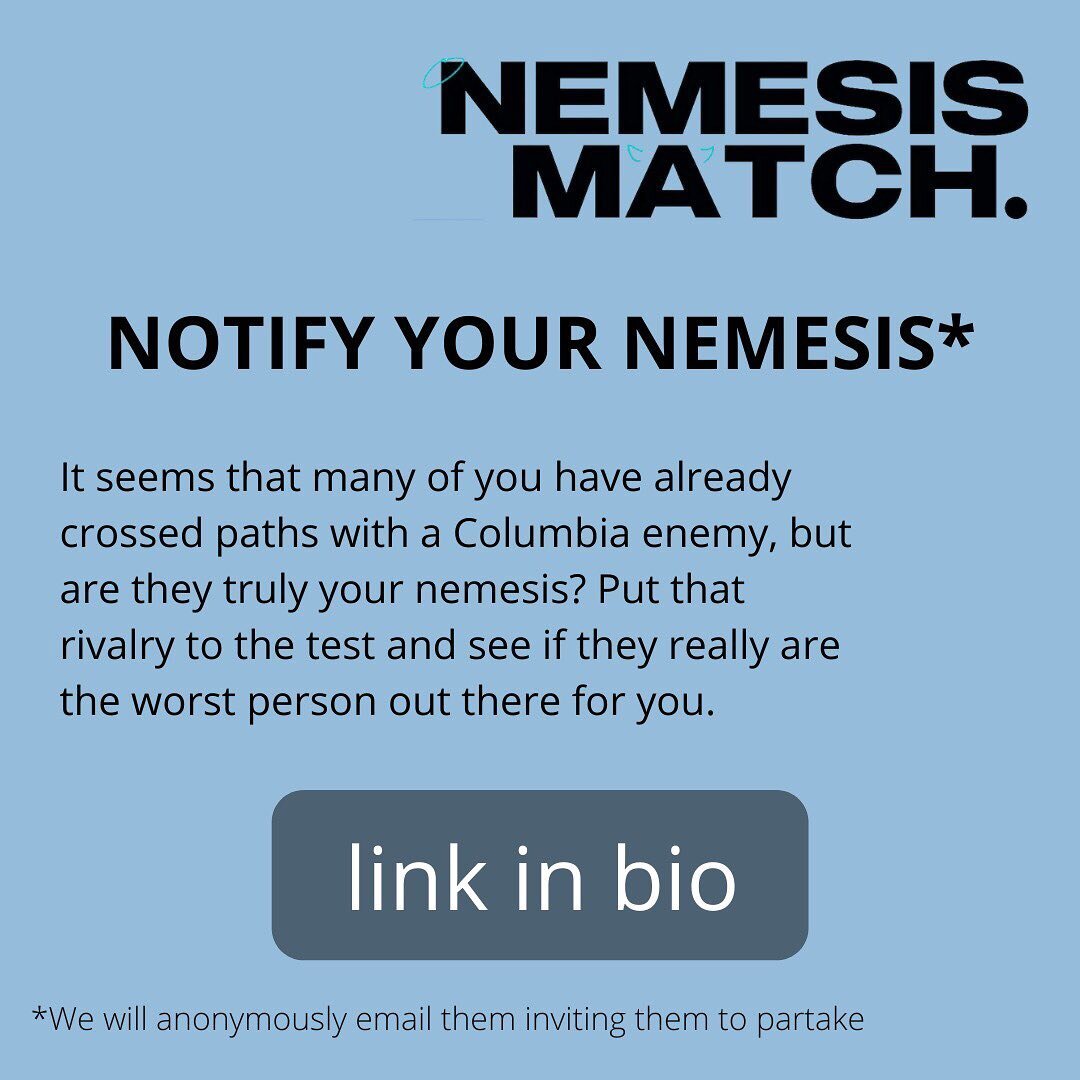 ---
Frequently Asked Questions:
+ Is my data Private?
No, your data is a Lieutenant. And you will address your Command Sergeant Major as, Is my data private, sir. Am I understood, Sergeant? (note: lol haha your data is actually private and only your email and name will be shared with your match).
+ How sophisticated is your matching algorithm?
So sophisticated. I once saw the matching algorithm hosting a Soiree with Coq Au Vin and Pissaladiere paired with a robust Languedoc-Roussillon.
+ Why should I rather find my nemesis than my future lover?
Love doesn't last, man. We've all seen the pinterest art of a love between two sentient matches whose love 'burns out' too quickly. We don't want to assume, but all love is like that. We're all just sentient matches just waiting for a partner as a means of self-immolation. But, your nemesis won't light you on fire (unless that's why they are your nemesis).
+ What happens if I fall in love with my nemesis?
Invite us to the wedding and make sure you have expensive giveaways. I want to leave with a pair of Raybans and a purebred Golden Retriever.
+ I already have a nemesis, should I still take this?
You gotta spread the wealth! If 2020 has taught the team of NemesisMatch anything, it's that the world needs more hate.
+ What is the difference between an enemy, someone you don't really vibe with, and a nemesis?
An enemy is a foe, someone you don't really vibe with is someone you text "hey, so sorry I'm just seeing this", an anemone is a creature of the sea, and a nemesis is an antagonist and usually creature of the land. Hope that cleared things up 🙂
Anonymously ask your nemesis to fill out NemesisMatch: